This special collaboration between the Artist-in-Residence program and Dafi Kühne will provide the rare opportunity for designers, artists, and students to work directly with this innovative artist and master printer without travelling to his studio in Switzerland.

The New School of Old School consists of  two workshops, both open to the public, presented over six days each: January 4–9 and  January 11–16.
Session 1: January 4–9, 2022
Letterpress Research & Experimentation Lab
Students explored the full potential of letterpress printing and what it means in the 21st century while learning new techniques and using unconventional materials such as cast plastic resin type, vinyl stickers, and more. Each participant documented one specific technique for a catalog produced by the class.
Session 2: January 11–16, 2022
Typographic Intoxication

Over the course of the workshop, we will develop typographic layouts that will be letterpress printed by each participant. This class is intended to be a lab environment for designers and printers to explore experimental analog typographic poster design and its relevancy in the digital landscape.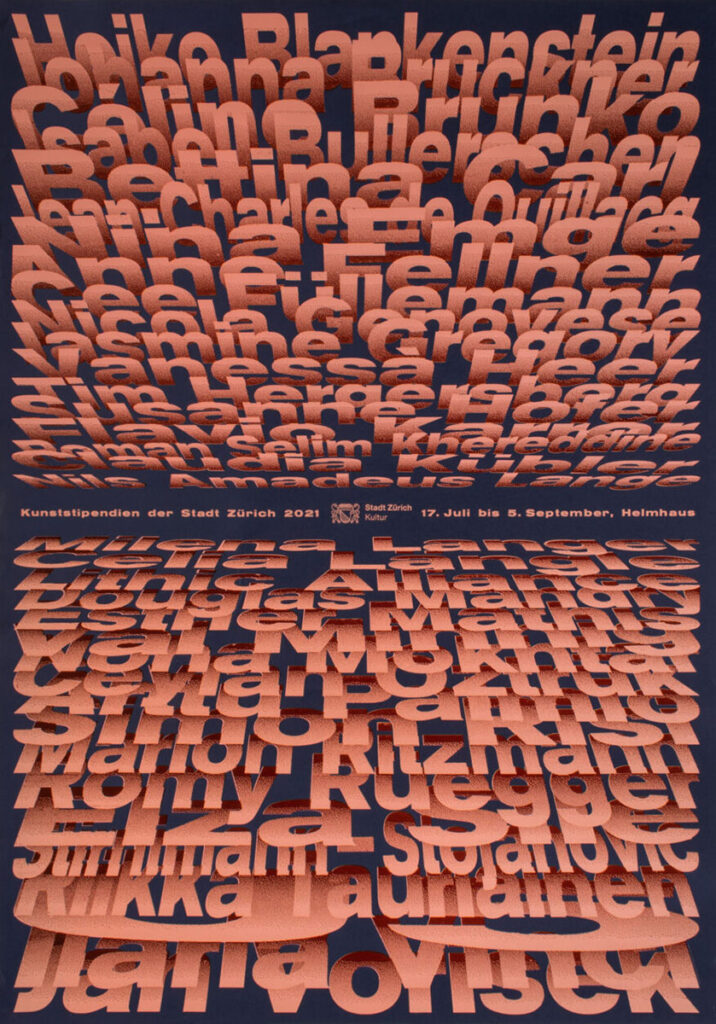 Dafi Kühne is a graphic designer, typographer, and letterpress printer. He studied in Zürich at the Visual Communications Department of Zürich University of the Arts. After learning the skills of letterpress printing, he focused on more contemporary methods, exploring the potential of using newer technologies in combination with traditional printing equipment. 
To watch Dafi in action, watch the video here, filmed during his previous residency at Archetype Press in 2019.